About Us
Our team of nationally certified and Connecticut Licensed professionals, with over 40 years of combined experience, are dedicated to caring for your body, mind and spirit with individual sessions or programs designed for your unique needs and preferences.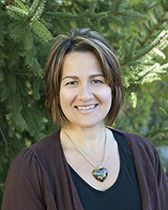 Nancy Clara, Licensed Massage Therapist
Nancy has been practicing massage therapy since 2003. She is licensed through the State of CT and is a member of the American Massage Therapy Association. Nancy has attended numerous continuing educational hours, some of which include: Myofascial Release, Medical Massage, Hot Stone Therapy & Reiki Healing.

Nancy tailors her sessions to exactly what her clients needs are. She specializes in deep relaxation techniques, as well as pain management. She has worked with many clients that have had injuries and/or chronic pain, and felt that massage therapy was key in helping with their healing process. Nancy believes that whether you are seeking stress relief, are in need of some relaxation, or are hoping to become pain -free, massage therapy can help!
---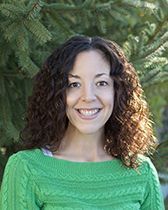 Cassie Craig, Licensed Massage Therapist and Reiki Master
Cassie has been providing massage therapy services at Suffield Massage Therapy & Wellness Center for 11 years. She is licensed by the State of Connecticut, and a member of Associated Bodywork and Massage Professionals. Her modalities range from emotional and physical stress reduction massage to sports massage, trigger point therapy, lymphatic drainage and prenatal massage.

Each of Cassie's sessions is customized to meet the needs of her clients. She also enjoys working with college and high school level athletes at sporting events doing pre and post event massage. Cassie strongly encourages everyone to try massage therapy at least once to appreciate the health benefits and overall wellbeing

In addition to massage therapy, Cassie is an Enegry Practitioner. During these energetic sessions you will find balance and centering. This energy work is for anyone looking for deep relaxation or assistance with medical or emotional conditions.
---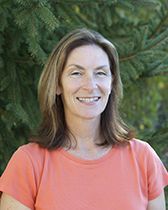 Deirdre Ferraro, Founder, Suffield Massage Therapy & Wellness Center, LLC., Licensed Massage Therapist

Deirdre graduated from the Connecticut Center for Massage Therapy in 1997, is Connecticut Licensed and a member of the American Massage Therapy Association. She is passionate about the benefits of massage therapy and the human body's amazing power to heal. With a keen eye for postural imbalance, 18 years of experience, and a wealth of continuing education, she is excited about helping you return your body to a more balanced, pain-free state. Deirdre's experience ranges from working with athletes of all levels and injury rehabilitation to Hot Stone relaxation massage and Energy Work.

With each session specifically designed to meet your current needs, you can expect that your session will incorporate several of the following modalities; Swedish, Deep Tissue, Sports or Hot Stone massage, Core Structural Integration, Myofacial Mobilization, CranioSacral, Upper and Lower Body MyoKinesthetics, and Energy Therapy.
---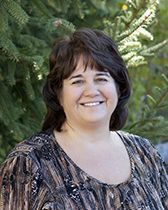 Pamela Hill, Licensed Massage Therapist
Pam graduated from the Connecticut Center for Massage Therapy in 2007. She is licensed in the State of Connecticut, and is a member of the American Massage Therapy Association.

Pam brings a wealth of knowledge, her gentle touch and a genuine sense of compassion to each session. In addition to providing relaxing Swedish and Hot Stone massage, Pam has taken continuing education in Quantum Touch, Reiki, Lomi Lomi, Active Isolated Stretching, Oncology Massage, Medical Massage for the Back and Neck, and Carpal Tunnel treatments. Pam has been working part time at Suffield Massage Therapy & Wellness Center since 2007.
---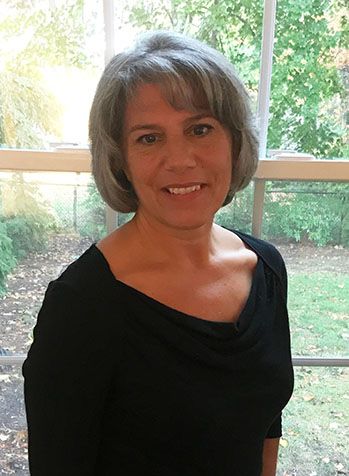 Kerry Ferrero, Level 4 Marconics Practitioner, Marconics Energy Healing Therapy
Kerry offers the full array of Marconics protocols: No-Touch, Crowning, Integrated Chakra Unification, and Quantum Recalibration. I am happy to speak with clients who'd like to learn more before booking a session.

Kerry was led to energy healing through her own personal journey to find the solution to decades of chronic health issues including fibromyalgia. She knows first hand that as an integral part of our whole being, our energy system needs to be healthy and work harmoniously with our physical and emotional bodies. Though she is a Reiki Master, she now provide only Marconic full-spectrum, ascension energy therapy to aid clients in awakening their own innate ability to self heal. This elevated frequency revitalizes the energy system facilitating healing on many levels. It allows the recipient the opportunity to release blocked energy, activate new chakras, and access the healing vibration and wisdom of their higher selves.
---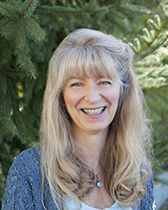 Johanne Leclerc, Certified Reflexologist and Energy Therapist
Johanne has been a Certified Reflexologist since 2004. She is also a Usui Reiki Master. She studied two years at the Institute of Healing Arts and Science to become a Certified Energy Medicine Practitioner in 2007.

Johanne has a nursing background, but decided to adopt a more holistic approach to life, starting with her love of Aromatherapy in the 80s. Adding to her nursing background, Johanne has trained in different modalities: Herbology; Naturotherapy; Bach Flower remedies; Breathwork; Karuna Reiki, Quantum Touch; EFT; Craniosacral Therapy I and most recently received her European Reflexology Certification with Universal College of Reflexology. Johanne has been working at Suffield Massage Therapy & Wellness Center since 2007. She is compassionate and loves working with people of all ages.

With the variety of modalities she has in her toolbox, she likes to personalize each session for her clients benefit. Her clients seek her services for relaxation as well as for specific health issues. She recently started working with cats and dogs on a home visit basis.
---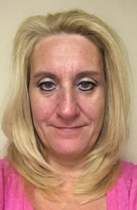 Cheryl Liebhauser, Licensed Massage TherapistCheryl graduated from Branford Hall Career Center in 2007. She has been a licensed Connecticut Massage Therapist since 2008. She is nationally certified in Therapeutic Massage and Bodywork and a member of the American Massage Therapy Association. Modalities she uses during treatments are: Swedish Massage, Therapeutic Massage, Deep Tissue Massage, Sports Massage, Prenatal Massage, Hot Stone, and Myofacial Therapy. Expanded interests are Aromatherapy, Asian Modalities, Yoga, Holistic Modalities, Infant Massage and she is working towards Reiki and Reflexology Certifications.
Cheryl provides customized, client centered sessions to promote health and well being through massage therapy. Cheryl finds helping those who need to feel better rewarding beyond measure. She feels there is no better feeling in the world than to aid those in the alleviation of pain and improving the quality of life of a person who is suffering. Cheryl's sessions are completely client focused and treats all clients with the utmost professionalism, patience and care.
---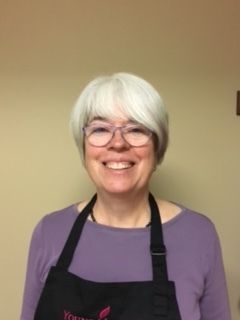 Michelle Markowski, Licensed Massage Therapist
Michelle's background began in Rehabilitative Medicine as an Occupational Therapist. Over the past 15 years she has worked as an Administrative Assistant for a Naturopathic Physician. It is through this work in Alternative Medicine that she was introduced to Medicinal Grade Essential Oils and fell in love with them. It was the love of Essential Oils that lead her to pursue Massage Therapy. And so she attended and graduated from the CT Center for Massage Therapy in 2005 and began her hands on work at Suffield Massage Therapy and Wellness Center.

Michelle's passion is to create the ultimate Relaxation Massage experience. She incorporates essential oils into all of her massage sessions for the Aromatherapy effects, the deep pain relief oils can give, and the reduction in stress and anxiety that can be achieved. Michelle's training also includes the use of Hot Stone Therapy, Reiki Energy work, and the use of Quantum Touch Energetic Foundations.
---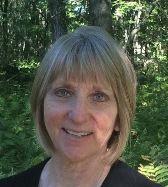 Debra Ty, Craniosacral Therapist, Licensed Massage Therapist
In 1987 Debra completed her Holistic Health Practitioner's training from the International Professional School of Bodywork (IPSB) in San Diego, CA. Concurrently, she obtained a Bachelor of Arts degree from The University for Humanistic Studies in Del Mar, CA studying the psyche and its' relationship to the body. Debra holds a national massage certification from NCBTMB, and is a member of Associated Bodywork and Massage Professionals (abmp) of which continued education is required for membership.
Debra blends a variety of modalities to customize each session in which she facilitates with sensitivity, skill, and intuition while respecting the individual's pain tolerance, the body-minds timing for releasing, and it's contribution of self healing. Her modalities include Craniosacral therapy, Rhythic Deep Tissue Sculpting, acupressure, Swedish, Reiki, and others. Quality of presence and touch are the essence that deliver her modalities for each customized session.
In addition to Bodywork, Debra publishes articles on body-mind topics, and has authored: In Good Hands: A Guide to Seeking and Receiving Massage. She has also taught the MELT Method, tai chi, qigong, and other topics related to self-care, transformation, and empowerment.
---